HotSchedules
Tuesday, September 14, 2010 at 11:23AM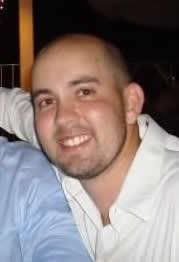 In July, we introduced a new blog series where you'll get an inside peak into what makes HotSchedules so unique -- our team members. We kicked off the series talking with Amy Castner, and this month, we chatted with HotSchedules training manager Scott Adams about the Longhorns, Bryan Adams and his role at HotSchedules.
What is your official title at HotSchedules, and what does your day-to-day workload entail?
My official title is training manager; I help get new clients up to speed on how to properly use the product through a variety of training tools we've created such as videos, knowledge base articles and printable user guides. We also provide live training sessions, conference calls, and best practices sessions to ensure a customer's transition to HotSchedules is as seamless as possible. I also work internally with the HotSchedules team to make sure everyone is up to speed with all aspects of our product.
How long have you been at the company?
I have been with HotSchedules for more than five years now.
What was your professional or academic experience before HotSchedules?
I graduated from the University of Texas at Austin in 2002 with a B.S. in kinesiology when Ray offered me a position at HotSchedules. I had eight years of restaurant experience, so I was intrigued with the concept of HotSchedules and couldn't resist checking it out. All these years later, I'm still with the company and loving every day of it.
What do you feel makes HotSchedules' company culture most unique?
We are all friends. We take care of each other. We work hard, but we have fun doing it.